A home is a sanctuary from the stresses of jobs and an escape from the outside world. A disorganized and cluttered space makes it difficult to be comfortable and to feel relaxed. Limited space in houses and too many stuff makes it difficult to keep things in place and avoid a mess. Below are some pointers to keep things in its place, orderly and also easy to find.
Tissue Box
After grocery shopping there are many bags lying around to be reused. Organise it by storing in used tissue boxes. It is easy to pull out whenever needed and reduces the mess.
Organised Drawers
Tidy the clutter in drawers by creating dividers so all the items in your drawer can be clearly viewed without creating a mess. Dividers can be handmade using strong boards or bought from stores. You could also purchase plastic drawers with inbuilt dividers to sort out the chaos.
Coat Racks and Hooks
The space behind doors are wasted space. Make use of these spaces by attaching coat racks or hooks behind doors to hang up items rather than letting them lay around in a jumbled state. You could also place hooks inside closets to hand handbags rather than piling them on closet floors and also use hooks to organize jewellery like chains and bracelets so it will not get tangled.
Coloured/Labelled Buckets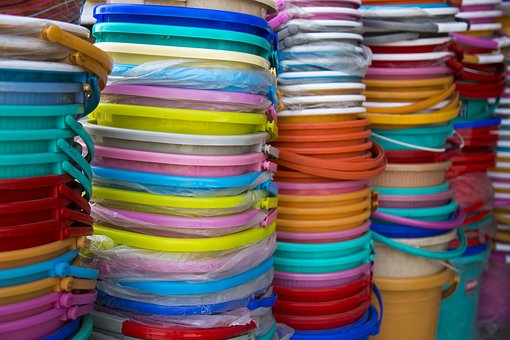 Each member of the family can own a bin each to hold their personal items near the door. These bins can be arranged in storage cubes. Colour coordinated bins and storage cubes must be used otherwise the home will look poorly decorated. Coloured plastic buckets can be used to sort the garbage. A particular colour for each type of garbage must be allotted.
Containers
Square shaped jars are better than round ones because it maximised space. Containers and jars are used in kitchens to store spices, the basement, the garage and also on your study table to store paper clips, post it notes and other tiny stationary. If jars with clear lids are used it will be easier to see and take the container we need rather than disarranging all of it to find what we need. Glass jar lids can be drilled under shelves to save storage space.
Racks
To save space dish drying racks must be installed inside pantry cupboards or even on high shelves. These racks can be used to arrange Tupperware lids that are very messy items. Dish drying racks can also be used to organize colouring and reading books. You can place pencils and crayons on it too.